St. Martin of Tours
Lutheran Church, ELCA
Lenten Worship at St. Martin's:
The Lord's Prayer
Come and join us during Lent for worship.
Our Lenten journey begins with Ash Wednesday, February 26 with a service that will include the imposition of ashes and Holy Communion.
We continue then throughout Lent on Wednesday evenings at 6:15 PM for supper and a brief meditative worship service at 7:00. Our focus this year: The Lord's Prayer – as there are 7 petitions plus an opening our meditations on the Lord's Prayer will begin on Ash Wednesday and continue through Holy Week.
 Lenten Evening Services at 7:00 PM
Feb. 26 – Ash Wednesday – Our Father in Heaven
*March 4 – Petition #1 – Hallowed be your name
*March 11 –Petition #2 – Your kingdom come
*March 18 – Petition #3 – Your will be done
*March 25 – Petition #4 – Daily bread
*April 1 – Petition #5 – Forgive us, as we forgive
April 9 – Maundy Thursday – Save us from time of trial
April 10 – Good Friday – Deliver us from evil
April 11 – Easter Sunday – For Thine is the Kingdom…
* Indicates supper at 6:15
Each service will last about 30 minutes and will include lessons, hymns, a meditation and prayers. In addition throughout the Season of Lent extending through Easter we will pray the new version of the Lord's Prayer.
Sundays during Lent will focus on a series of major events in the ministry of Jesus as recorded in the Gospel of John, including Nicodemus' visit, Jesus' encounter with the Samaritan Woman, the healing of the man born blind, the raising of Lazarus and Jesus' anointing. Sunday worship includes the weekly celebration of Holy Communion at 9:00 AM.
Please join us – All are welcome!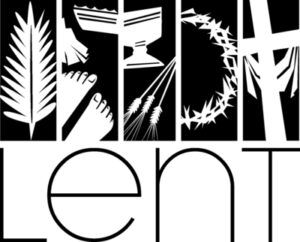 Eucharist celebrated weekly at 9:00 AM each Sunday!
Please join us! All are welcome!
 February 16 – Epiphany 6
February 23 – The Feast of the Transfiguration
Please plan to join us.
Following worship, Pastor will present an introduction to the Gospel of John. Please plan to join us!!!
Looking Ahead:
Pastor Duncan will continue his class: "A Journey Through the New Testament" – an overview of the New Testament for Confirmation students and adults. Class will continue on this Sunday, February 23 at 10:30 AM following Fellowship Time. We will continue our exploration of the Apostle Paul.
1190 North 6th Street
Mascoutah, Illinois 62258
Interactive Map
618-566-7063
Prayer Requests? Questions or Comments? Please email us at smot.mascoutah@gmail.com
St. Martin of Tours (c.315AD – c.402AD) was a Roman soldier who became a follower of Jesus despite his ethnicity and social standing. He was known for generous acts to poor people while a soldier and eventually became a Christian monk and then a bishop of Tours, France. He lived an ascetic, humble life, championing the cause of the poor and destitute. Martin Luther was named after him as he was born on St. Martin of Tours' birthday.