St. Martin of Tours Lutheran Church
Join us for worship – All are welcome!

.
Eucharist celebrated weekly at 9:00 AM each Sunday!
Please join us! All are welcome!
The Season of of the Sundays after Pentecost is coming to a close and we are looking forward to The Festivals of Reformation – October 27
All Saints – November 3
Christ the King – November 24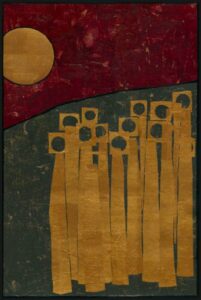 Looking Ahead:
Pastor Duncan will continue his class: "A Journey Through the New Testament" – an overview of the New Testament for Confirmation students and adults. Class will begin on Sunday, October 27, 10:30 AM
The next class will focus on the text of the New Testament; Authorship and the Canonization process – or "How did we get the New Testament?"
1190 North 6th Street
Mascoutah, Illinois 62258
Interactive Map
618-566-7063
Prayer Requests? Questions or Comments? Please email us at smot.mascoutah@gmail.com
St. Martin of Tours (c.315AD – c.402AD) was a Roman soldier who became a follower of Jesus despite his ethnicity and social standing. He was known for generous acts to poor people while a soldier and eventually became a Christian monk and then a bishop of Tours, France. He lived an ascetic, humble life, championing the cause of the poor and destitute. Martin Luther was named after him as he was born on St. Martin of Tours' birthday.